Vauxhall Combo Cargo
Combo Crg L1H1 2300 1.5 Turbo D 100 Dyn 6speed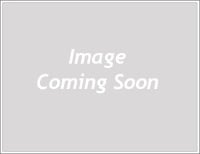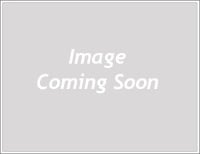 £269.62 /month
ex.VAT £323.54 inc.VAT
Initial Rental
£1,617.72 ex.VAT
Payments are based on 6 Rentals in Advance. We can do lower initial payments. Images are for illustration purposes only.
Vehicle Information
Body Style: Van
Fuel Type: Diesel
Transmission: Manual
Year: 2022
Seats: 2
Drive Type: Front Wheel
MPG: 52.3
Engine Size: 1499
Engine Configuration: 4 Cylinder In-Line
BHP: 99
Length: 4403mm
Width: 2107mm
Height: 1796mm
Wheel Base: 2785mm
Boot Capacity: 116.50L
Fuel Tank Size: 50.00L
Spare Tyre: 205/60R16 H
Insurance: N
P11D: £0.00
Additional Information
Your vehicle is supplied direct through the manufacturer's franchised dealer network.
Your new vehicle includes full manufacturer's warranty, breakdown recovery and road tax.
Advanced Vehicle Leasing will deliver your new vehicle anywhere in the UK for free.
Optional Maintenance Packages
Scheduled Servicing
Mechanical & Electrical Repairs
Tyres included
Standard Features
ANTI-LOCK BRAKES
ABS+BRAKE ASSIST
AIR CONDITIONING - FRONT
AIR CONDITIONING
RADIO EQUIPMENT INC MULTIMEDIA
AM-FM RADIO
TELEPHONE EQUIPMENT
BLUETOOTH
CRUISE CONTROL
CRUISE CONTROL + SPEED LIMITER
DAB RADIO - DIGITAL AUDIO BROADCASTING
DAB
DRIVER AIRBAG
DRIVER AIRBAG
DRIVER'S SEAT ADJUSTMENT (MANUAL)
DRIVER SEAT 6 WAY ADJ+LUMBAR SUPPORT
TRACTION CONTROL
ELEC STABILITY PROGRAMME+HILL START ASST
ELECTRIC FRONT WINDOWS
ELECTRIC OPERATED FRONT WINDOWS
ELECTRIC DOOR MIRRORS
ELECTRICALLY ADJSTBLE HEATED DOOR MIRROR
IMMOBILISER
ENGINE IMMOBILISER
RADIO EQUIPMENT INC MULTIMEDIA
FOUR SPEAKERS
SUSPENSION
FRONT AND REAR SUSPENSION
BULKHEADS
FULL-HEIGHT STEEL BULKHEAD
HIGH LEVEL BRAKE LIGHT
HIGH LEVEL BRAKE LIGHT
SIDE LOADING DOORS
NEARSIDE SLIDING SIDE-ACCESS DOOR
OUTSIDE TEMP GAUGE
OUTSIDE AIR TEMPERATURE WITH ICE WARNING
PASSENGER AIRBAG
PASSENGER AIRBAG
ADJUSTABLE STEERING COLUMN
REACH/RAKE STEERING COLUMN ADJUSTABLE
REAR PARKING SENSORS
REAR PARKING DISTANCE SENSOR
CENTRAL LOCKING
REMOTE CONTROL CENTRAL DEADLOCKING
VEHICLE SECURITY
REMOTE CONTROL SECURITY ALARM SYSTEM
POWER STEERING
SPEED SENSITIVE ELECTRIC POWER STEERING
START/STOP ENGINE TECHNOLOGY
START AND STOP
RADIO EQUIPMENT INC MULTIMEDIA
USB
Optional Features
WHEELS + TYRES
16IN STEEL SPARE WHEEL
AIRBAGS (SIDE/LATERAL ETC)
AIRBAG DRVR+FRNT PASSNGR SIDE IMPACT
AIRBAGS (SIDE/LATERAL ETC)
AIRBAG DRVR+FRNT PSNGR SIDE+CURTAIN
OPTION PACKS
CONSTRUCTION PACK
OPTION PACKS
FLEX CARGO PACK
OPTION PACKS
FLEXCARGO GLAZED PACK
FRONT + REAR PARKING SENSORS
FRONT AND REAR PARKING DISTANCE SENSORS
FRONT FOGLIGHTS
FRONT FOG LIGHTS
PASSENGER AIRBAG
FRONT PASSENGER AIRBAG
BULKHEADS
FULL HEIGHT STEEL BULKHEAD WITH WNDW
LOAD AREA ACCESSORIES
LED ILLUMINATED LOAD AREA
LOAD AREA ACCESSORIES
LOAD FLOOR COVERING
LOAD AREA ACCESSORIES
LOAD FLOOR COVERING VINYL
SATELLITE NAVIGATION
MULTIMEDIA NAVI PRO
DAB RADIO - DIGITAL AUDIO BROADCASTING
MULTIMEDIA+DAB DIGITAL RADIO
SIDE LOADING DOORS
NEARSIDE+OFFSIDE SLIDING SIDE DOORS
INDICATORS/MARKER LIGHTS
OVERLOAD INDICATOR
REAR DOORS
REAR ACCESS GLAZED
REAR PARKING SENSORS
REAR VIEW CAMERA
SAFETY AND DRIVER ASSISTANCE
SAFETY PACK
SIDE LOADING DOORS
SIDE ACCESS+FIXED WINDOW
SIDE LOADING DOORS
SIDE ACCESS+FIXED WINDOW
REAR PARKING SENSORS
SURROUND REAR VISION
WHEELS + TYRES
TYRE PRESSURE
Colours
WHITE JADE
Trim: MISTRAL GREY CLOTH - MISTRAL GREY
MOONSTONE GREY
Trim: MISTRAL GREY CLOTH - MISTRAL GREY
PEARL BLACK
Trim: MISTRAL GREY CLOTH - MISTRAL GREY
QUARTZ SILVER
Trim: MISTRAL GREY CLOTH - MISTRAL GREY